WWW.PINAYS247.COM Live Cam Girls
edeshya

Edeshya Live Show September 24th starting at 8pm PDT/ 11pm EDT

Showtime Begins In:
The Cop, Cuckhold Husband And Slut Wife
Submitted by webmaster on Thursday, 23 January 2014, 12:00 AM
Categories: Group Sex, Wife Lovers Tags: male dominant
My wife and I live in the mountains far from town so when we get together with friends we meet at their houses in town. We played poker with some friends of ours one night after work and didn't leave until about 10:00 at night. It's about an hour drive home and my wife was feeling a little horny. So one could imagine why I was in a bit of a hurry to get home.

My wife is 5'7" and about 140 pounds. She truly exudes sexiness and eroticism with her body and movements. Dressed in five inch heels, her luscious long legs are defined and athletic with a beautiful tan. She lays out nude three or four times a week and doesn't have a tan mark anywhere on her body. Her pussy is shaved daily which leaves a smooth and prominent mons. Beyond this awe inspiring pussy lies broad hips tapering to a small, narrow waist and tight, flat abs. Her ass, with the right amount of muscle, has a perfect round shape which you can tell could take a good pounding. I just love to fuck her from behind and see her soft long wavy blonde hair cascading down her tight torso to her waist. From this position I reach around to grab her firm 34B tits which fit her frame wonderfully. We are an open couple and guys have said in the past that she looks like she was built for fucking.

After exiting the freeway we have about two miles of dirt road and this night I was going fast enough to slide in the corners. My wife had unbuttoned her thin, gauzy, white shirt and removed her lacy bra. She had her right foot with her high heel shoe up on the dash. Her short denim skirt was pulled up exposing her bald pussy as she rubbed her clit lightly. I was looking at her pussy and then suddenly I looked up and saw a sheriff truck behind me with red and blue lights on. I pulled to the side into a big dirt area off the narrow road. My wife got her skirt pulled down and put the shirt together although was not able to button it up. When the deputy walked up to my window he asked for my license, registration and proof of insurance. I handed him the things he asked for and then he asked me if I knew why he had pulled me over. I told him that I might have been going a little fast on the dirt road. Then he informed me that the speed limit is 35 and I was clocked at 55. In addition to speeding, sliding in the corners is reckless driving. The deputy was 6'1" and about 250 pounds. His shoulders were wide and he was likely in his late forties. He had a full head of dark straight hair with a little gray mixed in. What first caught my attention was the size of his forearms, although he was a little overweight, you could tell he was hard as steel and probably strong as an ox.
Lake Trip
Submitted by webmaster on Wednesday, 22 January 2014, 12:00 AM
Categories: Group Sex, Wife Lovers Tags: swinger
My wife is a bundle of energy and I love watching her frolic in the water. She's 5 feet tall, with 32 B breasts that perk out perfectly, a tummy that's flat as a board, an ass that I still love to look at and muscles that are toned and tanned, at 47 she makes 27 year olds lust for her. I'm 6'2" 205 pounds with a fairly athletic build...a lot better than most 48 year old guys for sure. We love the outdoors and the lake during the week is one of our favorite haunts because it's a lot more fun to boat naked, skinny dip and screw in the boat without worrying about young kids running up on us.

This Tuesday was no different than many, and I'd already enjoyed watching my wife ski butt ass naked (except for a ski vest) and we had cruised up the river till we could see the upriver dam, threw some floats in the water, our clothes on the floor of the boat and jumped in to relax naked and float down the river, soaking up sun and enjoying each others bodies. Usually, the current would drift us down slowly and for about an hour we could totally relax because there were almost no houses on the shore and on weekdays we never saw other boaters.

Normally, as we float along the river we talk sex (and have sex), and today was shaping up to be no different. While we drift, we tell each other fantasies and desires while we laugh, and for us it's all fantasy. Even though we've both been with others, it's always been one-with-one and neither has been with another in the 8 years we've known each other. Like most couples that are comfortable talking about fantasies, we figure that talk is as far as it would go, but we've both made it clear to the other that if the situation ever arose to fulfill a fantasy, and we were all comfortable that we would give it a try.
Flight Home brings a new Enjoyable Adventure
Submitted by webmaster on Tuesday, 21 January 2014, 12:00 AM
Categories: Group Sex, Wife Lovers, Romance Tags: adventure, couple, vacation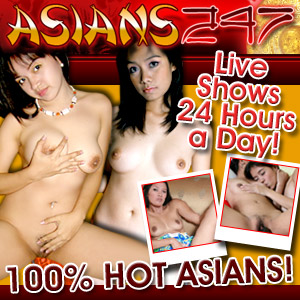 My wife, Kendra, and I are heading home after a wonderful vacation on the West Coast, but neither of us is that excited about the redeye flight we have coming up to get home. As we're heading to the airport, Kendra can guess something is on my mind.

"What's up honey, you have a shit eating grin on your face? You can't keep a secret, spill it."

"Nothing honey," I say, "Just had a great vacation with you."

As we get to the airport, we check our bags and head through security. We got there a little early and then I take her hand and lead her into one of the family bathrooms and lock the door.

"Baby, what are you doing?" Kendra asked.

I don't say anything but drop to my knees and unbutton her pants and slowly pull them down. I have her lean back against the sink and I slip off her shoes and pants. I start to kiss up her legs and gently kiss her pussy through her panties. "God honey, thanks for a great vacation, I thought we should end it with a bang."

I slide off her panties and use my hands to push her knees apart a little. I am on my knees and start to go up to her pussy. I have her sit on the edge of the sink as my tongue starts to slowly lick the lips of her pussy. I spend a lot of time just teasing the lips with my tongue, darting in and out between long slow licks.
StacieCutie18's Live Cam Profile
Submitted by webmaster on Monday, 20 January 2014, 04:45 PM
Categories: Model Profile Tags: Featured Model Profile, StacieCutie18
Model Name: StacieCutie18

Status:


Profile:
I am a sweet simple girl and also fun to be with.. I enjoy pleasuring man..

Turn Ons:
kind man

Turn Offs:
rude guys

Specialties:
Shaved

Info:
Age: 18, Build: Petite, Height: 5', Weight: under 100 lbs, Eye Color: Black, Hair Color: Black, Hair Length: Long, Sexual Preference: Straight


After The Wedding (Part 3)
Submitted by webmaster on Monday, 20 January 2014, 12:00 AM
Categories: Group Sex, Wife Lovers Tags: wedding, couple
They both watched with rapt attention as my wife let loose with her first major orgasm. The vocal explosion must have helped trigger Jack as he made a hard thrust forward, holding himself deep within my wife, shouting he too was cumming. They both wiggled and shook for several moments as they finished their orgasms. Jack lowered Kathi down as his cock slid out of her very wet pussy and he slid himself sideway a bit telling Mike it was his turn.

Kathi was flat on her back breathing hard with Pete still grouping her tits and her moans were all it took for Mike to get motivated. He took her legs and crossed them telling her to roll over. As she complied, he lifted her hips up bringing her into the doggie position and he quickly pushed his cock into her waiting and aching love hole. She noticed Pete's cock inched from her mouth and latched on surprising him and making him moan with pleasure. Jack lay on his back and slid under her torso and began sucking on her hanging tits with abandon. Mike began a slow steady pace rocking back and forth bringing his cock almost completely out before slowing pushing it all the way back in. I could tell Kathi was going to get a good long one out of Mike.

I heard a moan next to me and I turned my head to see Jeff was now on his knees with is head under Lynn's wedding gown and I saw a pair of panties on the floor next to him. Plus, Lynn was propped back on one arm in a semi reclined position and she had her other hand completely down the front of the top of her gown caressing her own breasts while her husband was obviously busy with her pussy while she still watched the action.