WWW.PINAYS247.COM Live Cam Girls
edeshya

Edeshya Live Show September 24th starting at 8pm PDT/ 11pm EDT

Showtime Begins In:
Amateur Night At A Strip Club
Submitted by webmaster on Monday, 24 February 2014, 12:00 AM
Categories: Exhibitionist and Voyeur Tags: amateur, Strip Club
By: pinkpocket

This adventure occurred years before we got into swinging; looking back, this may have been the beginning of our swinging.

On a road trip, my boyfriend and I discovered a classy looking strip bar. We went in. I was dressed in black: a low-cut satin top with lace bra, leather miniskirt (no panties), stockings, garter belt, and heels. He was in dark colored, full cut slacks (bulky enough to hide a hard-on; no underwear), and short sleeve shirt. We were pleasantly surprised: it was well lit, tastefully decorated, smelled clean, and had a nicely-dressed clientele of including some women. There were three dancing stages and perhaps 8 or 10 girls doing table dances.

We were ushered to a booth by a handsome, hunky guy - on the side of the main stage. Our very hot sexy waitress, in a gold sequin bra, G-string and heels, took our order and I immediately turned my attention to the dancer on stage about 8 feet from us. I had never been in a nude strip bar before. As each stripper did her routine, I got hotter and hornier. I found, much to my amazement, that I looked forward to the part of each routine where the girls exposed their pussies. Some even played with their outer lips a bit. I kept telling my boyfriend how I could improve on the dance routine, use her positions for fucking, and/or note the best moves for our own use. With this kind of conversation going on, my boyfriend inched a hand down to caress my right breast, then his other hand inches up my skirt to play with my slit. Soon I unzip his pants and snaked my hand in to stroke his rapidly hardening cock.

Our action did not go unnoticed. As each dancer noticed us they would pay more attention to our booth and their dance moves get more and more sexy. This, of course lead us to engage in more open play. Quite a few dancers asked if we wanted a table dance, with sexy grins. I was getting so horny and wett, but we turned them all down until one that we had observed with very unique moves and an especially sexy costume. She really went all out with her striptease down to just her platform heels. We kept commenting about her body, her moves and our arousal. We got even bolder with our play: my skirt was up and barely exposing my pussy my fingers were all over it (sometimes my boyfriend's); my tits exposed, and his erection out and being stroked when I wasn't fingering myself. The dancer, of course, made all kinds of comments back and played a little bit with my tits. I was VERY disappointed that she didn't invite me to play with hers or go any farther with her hands on me. By the end of the dance we were quite sweaty! As she collected her fee, she gave both of us a kiss and told us to come back the next night.
My Boss The Bitch
Submitted by webmaster on Sunday, 23 February 2014, 12:00 AM
Categories: Anal, Group Sex Tags: group, anal, female dominant
I've working for this company for about 6 months now. The owner Ms. Pam aka The Bitch is not an unattractive woman. Dark hair, nice rack, long legs, and if not for her controlling attitude, someone I might want to gobble my knob. She must have been pushing 40 and was always wearing her hair up and dressed in her custom made St. Johns business suits. My name is Jeff and I'm in my early 30's. One day around closing time most of the employees had already left especially Dave the young intern who always seem to be trying to slip out early. Pam asked me to come into her office. She wanted to go over some numbers from one of our house accounts and had me sit at her desk to look at her laptop. She kept intruded on my space as she leaned over close to me to point out various accounting numbers. I didn't think much about it at the time but she excused her self and went to her private bathroom for a minute. I noticed that there was a tab left open on her laptop which was titled My Pics and curiosity got the better of me and I clicked it as she was out of the room. I couldn't believe what I saw. There was pictures of her in all stages of undress, lots of them were in various stages of domination with both men and woman. I really had to get a good look at the ones with her carrying a riding crop and spanking her partners. The pictures had scenes of guys fucking girls but she was never one the the ones getting fucked. She was more like the director of these sexual liaisons. I was so engrossed that I didn't hear her reenter the room. "Do you like what you see?" Pam asked as I nearly jumped out of the chair.

I mumbled feebly, "Sorry." As I tried to click the pics off. I then noticed her blouse was unbuttoned down the front and her hair wasn't up like usual. She reached down and grabbed my crotch. I guess I was slightly aroused and she squeezed my semi hard cock and stated, "Oh, I see you did enjoy the pictures." She led me to the leather sofa with her hand tightly around my balls and started to unzip my pants. I started to object when she interrupted with something about did I like my job. When she pulled my bad boy out she cooed that she thought I had a big one. Now she was right about that. All the men in my family have had large cocks and mine was 8 inches long and thick when fully erect. She dropped down on her knees and engulfed my cock with her wet mouth. She pulled her tits out of her bra and I could feel her hard nipples drilling holes in my thighs as she sucked my cock like a pro. She pushed me down on the sofa with her mouth never leaving my dick. I didn't know what to think but my cock did and it was saying don't stop. I laid back to enjoy it. As she sucked my hard dick she put her hand around the base of my dick and pumped it as she gave me an intense blow job. I noticed her hike her skirt up over her ass and then slip her other hand underneath her pantyhose and I assumed she was fingering her own cunt. Soon her muffled moans confirmed it. I heard her garble, "Pinc mi ipples." I leaned forward and twirled those eraser tips between my fore fingers. "Arder!" she ordered. I squeezed them roughly and the bitch started moan screaming as she pistoned my cock. She was giving me one sloppy BJ as I saw her ass bucking back and forth.
Three Way
Submitted by webmaster on Friday, 21 February 2014, 12:00 AM
Categories: Group Sex Tags: ffm
I just recently moved to a new city, started a new job, and met so many new people that I felt very insecure and lonely. About two months ago I met John and Debbie through a mutual friend. John is very nice looking, at about six foot two inches with blue eyes and dark brown hair. I was attracted to him right away, but his wife Debbie sort of intimidated me. Debbie is a gorgeous blonde, the type that guys pant and drool over. She's really tall, about five foot ten, with long blonde hair that reaches her waist. She has a beautiful figure (36-24-35) and is in really good shape. And she has a nice tan that makes her green eyes stand out. We went to dinner, our mutual friend that I was seeing was a nice guy, but we were just friends.

We talked about moving into the area, and how hard is to find new friends and make new contacts. Just after we were seated for dinner, Debbie and I excused ourselves and went to the "powder room", the wine we'd been drinking in the lounge had run its course and we wanted to get rid of it. When I came out of the stall, Debbie was combing her hair in front of the mirror and I checked my make-up. I saw her eyeing me in the mirror, giving me an up and down look, and felt pretty good that she thought I was a potential rival (not that I'd try to take a married guy from his wife). I'm not bad looking. I'm five foot four with light brown hair, brown eyes (that guys say are very sexy "bedroom" eyes), and I'm proud of my figure (34c-22-34), although sometimes I wish my breasts were larger. The dress I was wearing was a light slinky affair that showed off my figure and was green and black and it came down to just above my knees. Debbie wore a pure black dress that accented her cleavage and her hips, and her long legs with a slit on one side that stopped almost indecently high on her thigh. Debbie said "I'm jealous.
John and Jenny : Part I
Submitted by Jason134 on Friday, 14 February 2014, 12:00 AM
Categories: Erotic Couplings, Fetish Tags: fetish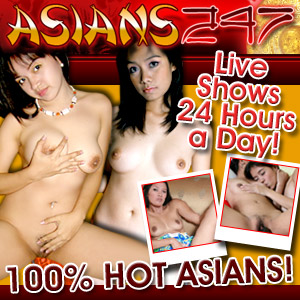 The moment Jenny knocked on the door she immediately felt her pussy flush. Despite the incredible amount of detail with which she and John discussed everything, she still felt she had no idea what to expect. She stood patiently, her bag full of clothing weighing her shoulder down – and waited. When he finally opened the door, he stood there in his loose-fitting sweatpants and tight T-shirt. He smiled knowingly at Jenny but didn't move or say anything. Jenny sensed some slight awkwardness and smiled wryly at him.

"Hi." She said as plainly as she could manage. Her insides were going wild but she fought down the excitement to exude some sense of control.
"Did you already forget one of the rules?" He asked dryly. She looked up at him, unsure of what to say. Then suddenly she made the connection.
"I'm not to speak except to respond 'Yes, Sir' or if you ask me a question."
"Good, so you read the rules. And you memorized them?"

"Yes, sir…" She replied. She felt her heart already beginning to pound in her chest. This was intense already. She was aching for it all, she'd been longing for this for years.
"Good girl," he replied and suddenly smiled deeply, which put Jenny at ease. She felt herself smile too, apparently suddenly remembering that she has known John for years. Finding out this side of his life had come as such a shock to Jenny that she was still processing what all of it meant for them and their friendship.

Don't think about friendship, Jenny thought to herself. We talked about this – this is purely about sex. We were lucky enough to discover this mutual interest and we are allowing each other to enjoy it. Just take it all in.
She took a long, deep breath.

"You're going to do something for me before we get started," John spoke so suddenly it startled her from her stream of consciousness. She was about to speak, but then caught herself before she made the same mistake twice. Realizing she was already thinking like a real sex slave sent another wave of wetness through her panties. She looked up at him innocently and waited.
Older Woman
Submitted by webmaster on Thursday, 13 February 2014, 12:00 AM
Categories: Mature Tags: Milf
I never thought I could be really aroused by an older woman until I met Penelope. She was the mother of an old university friend who was taking care of her apartment while she went off to England. She came in to Montreal from out of town to visit before my friend went away, and Barbara invited me to dinner, as her mother and I had always enjoyed the few times we had chatted. Barbara and I had once been fairly serious but it never went anywhere. But when she moved to Montreal, we would occasionally go out or have dinner together. At that point, I was in my late thirties and fairly footloose and free, and enjoying being a bachelor in one of Canada's great cities.

As we talked, I thought about those university days, and one time when her mother asked me to put their garden furniture in the basement. She was dressed in a tight black turtleneck that showed off her very firm breasts very nicely, and she asked if she could "lend a hand" in that lovely lilting English accent. When I assured her I was fine, she brushed by me every so slightly and put her hand on my shoulder and smiled, and said "Of course, you are so strong." I was ready to kiss her right there. And I could see her eyes widening. But nothing happened.

So, there we were, 15 years later, having a great old time at dinner. And chatting away as if everything had been yesterday. It was very pleasant. When I prepared to leave, I gave both of them a hug and a kiss when I left. And the next day, Barbara asked if I would look in on her mom while she was away, as she was afraid Penelope might get lonely. I assured her I would, as I was between jobs and had some time to escort her around the city.

The day arrived, and we went from one place to another, as he told me of her bohemian lifestyle back in the early days in Montreal, when she had been a model for many of the up and coming artists at the time. She had some wonderful stories. I was entranced. We stopped for lunch in sweet little restaurant on la rue Ste Catherine and she told me how she had married "very young" to a Saskatchewan boy who, she said somewhat ruefully, was "a minister's son" who had little interest in sex after their children were born.